Overview
This article describes how to modify a custom report.
The article is divided into the following seven topics:
Prerequisites
Role
Scope
Use case
Navigation
Organisation level
Modify a custom report
Prerequisites
Role
Your Role must have the Manage reports Permission.
Scope
You require a Role with Permission to access Organisation level.
You must have a Role in all of the Branches within an Organisation.
For more information on Roles, click here.
For more information on Permissions, click here.
Use case
A custom report can be modified to detail specific information the Clubware reports are not able to.
Unlike Clubware reports, custom reports can include specific columns, grouped by a certain header and create column totals.
Custom reports can be saved for future use and edited as needed.
Custom reports are available to all staff with Run Report and View Report permissions.
Navigation
Custom reports are added at Organisation level:
Organisation level
To add a custom report:
Navigate to Organisation level (light coloured menu)


Click on Reports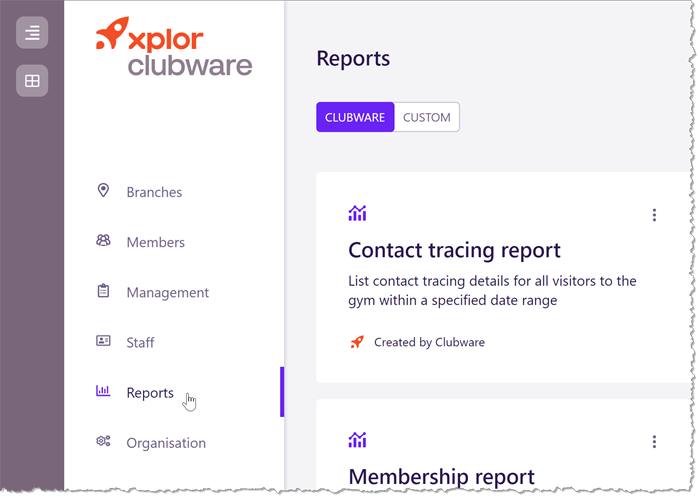 Modify a custom report
To modify a custom report:
Click Custom

Click on the three vertical dots (top right-hand side of the Report name.).


Select Edit.

Make your changes to the Custom Report.

All parameters can be edited.

Click Save.

The report will now display the user and the date the report was updated.